UH KATY CAMPUS GROUNDGREAKING
The University of Houston will break ground on a new campus to serve the higher education needs in the Katy area. Groundbreaking for the new UH Katy is planned for 1 p.m., Wednesday, May 23, at the northeast corner of Grand Parkway and I-10.
"This new facility extends the reach of UH into Greater Houston, pairing programs with the education and workforce needs of the community," said Jay Neal, associate vice president and chief operating officer of UH Katy. "These students will be prepared for excellence."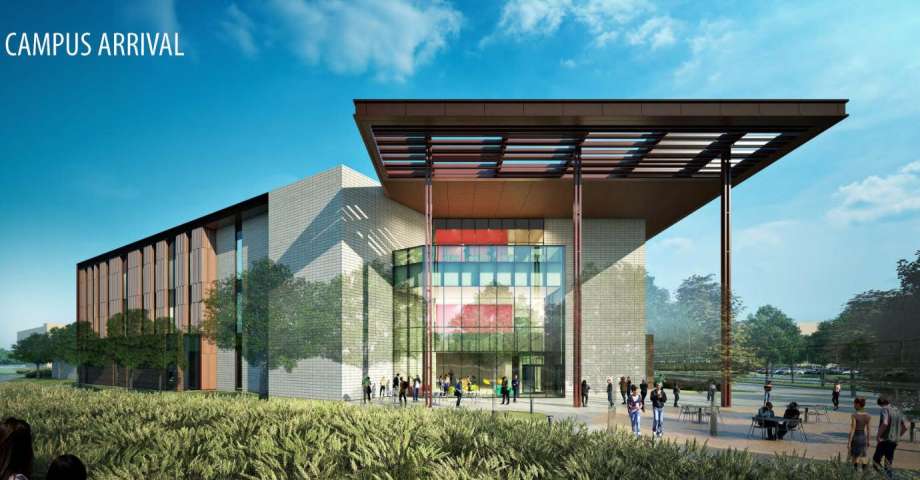 The project is expected to be completed by fall 2019.
The 80,000-sq.-ft. building at UH Katy will be constructed on 46 acres in a growing area known as University Center. Students will take classes from the UH College of Nursing and the UH Cullen College of Engineering, as well as the University of Houston-Victoria at Katy.
The College of Nursing will offer a traditional Bachelor of Science in Nursing (BSN) degree. The first cohort can accommodate up to 30 students. New to the college, the traditional BSN degree will debut at UH Katy.
Among the engineering programs to be offered at UH Katy is the Subsea Engineering program, the first such U.S. academic program in the discipline.
UHV Katy will offer classes from its Arts & Sciences, Business Administration and Education programs. These classes will be available online and face-to-face.
UH Katy is designed by SmithGroup and will be constructed by Tellepsen.
http://uh.edu/news-events/stories/2018/may2018/05232018katygroundbreaking.php